Colored Pencils and Pencil Vase Vector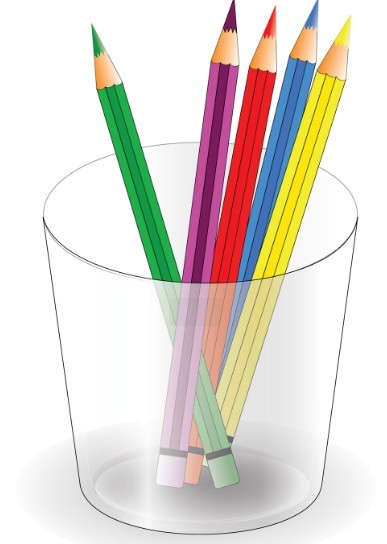 5 Colored Pencils in the Pencil Vase. Green, purple, red, blue and yellow colors.
File Details
Description:Free download Colored Pencils and Pencil Vase Vector in ai (adobe illustrator) format(s). By default, you can download and use it free for personal projects.
About File Format: The .AI extension is for the program Adobe Illustrator, which requires Adobe Illustrator to open. The .EPS (Encapsulated PostScript) extension is for the illustration software such as Adobe Illustrator, CorelDRAW, Photoshop, etc. The .PSD extension requires Adobe Photoshop to open.
File Size: 975.41 kB
Author (Source): sccnn.com
License: Non-Commercial use unless otherwise noted . Learning and reference use only.
Terms of use: All graphic design resources © their respective owners. You're NOT allowed to directly link to our download link. If you mention this resource somewhere else, please always link to this page.
* Click Here to Free Download This File!
DISCLAIMER: This Free Grphic Design File is gathered from a public source (or uploaded by our contributor) sccnn.com. If this resource has violated your copyright, please through Feedback to us so that we can delete a timely manner to protect you!